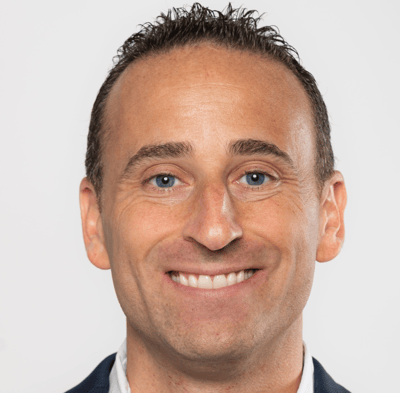 Dr. Daniel Gober
70 Glen Cove Rd
Roslyn, NY 11576
About Dr. Daniel Gober
Dr. Daniel D. Gober received a D.D.S. from Stony Brook University in 2010. He studied an additional three years at Nova Southeastern University Department of Periodontology and received his specialty certification in 2013. Dr. Gober was awarded Diplomate status by the American Board of Periodontology and the International Congress of Oral Implantology, recognizing him as a leading clinician in the field.

Dr. Gober has spent his years in private practice focusing on atraumatic approaches to tooth extractions, dental implants, and soft tissue procedures around teeth and implants. He is a recognized LANAP-certified clinician offering a non-surgical approach to the treatment of periodontal disease. Dr. Gober tailors treatment with the goal of minimizing patient discomfort and shortening treatment time as much as possible while still providing predictable, long-term outcomes. He works closely with referring restorative dentists to formulate comprehensive treatment plans for a variety of patient presentations ranging from single tooth treatment to full mouth rehabilitation. Dr. Gober is also certified in oral and IV conscious sedation offering patient's a minimally invasive method of overcoming anxiety related to dental care.

Dr. Gober authored numerous articles on the topics of periodontics and implantology in a wide range of peer-reviewed journals. He was the winner of Geistlich BioBrief Competition for a case presentation in the use of "Geistlich Mucograft® for the treatment of multiple adjacent recession defects" as an alternative to autogenous tissue grafting for the treatment of recession. Dr. Gober was invited to serve on the Geistlich Fibro-Gide ® Expert Council in 2018. He is passionate about continuing education and has lectured extensively to dental colleagues on a wide range of topics related to periodontics and implant dentistry. Dr. Gober has lectured for the Florida Association of Periodontists, the Nassau County Dental Society, CDE World, and has served as a guest lecturer at the Nova Southeastern University Department of Postgraduate Periodontology and the New York University Continuing Education Department. When not treating patients, you can find Dr. Gober spending time with his wife and four children, exercising, or teaching classes to high school students on how to use life experiences to improve decision making skills and develop one's character.